B2B leads are successfully enhanced by video marketing. 70% of B2B content marketers are using video to great success. Most B2B interests are on Google and the majority of B2B videos are uploaded to YouTube. YouTube is the second largest search engine in the world, just directly behind Google. The kicker is that Google owns YouTube. Google seemingly favors YouTube video content, as those videos are 53% more likely to appear on the front page of Google search results. If these videos are overtaking your business's traditional B2B text endeavors, then why keep staying in the past?
Today's share comes from G2M Solutions. Over 75% of Fortune 500 executives are viewing online videos. YouTube and other video platforms are now the hot spots where B2B buyers go to become educated. Higher quality leads are generated by these consumers that know what they want and they want the best. 46% of B2B technology buyers will purchase a product or service after viewing video content. Autodemo has an in-depth blog about this B2B lead generating phenomenon here.
Google is the bedrock of all online business strategies. If YouTube influences video search engine positioning, then why is your business forfeiting those leads? B2B leads work best when they come from educated consumers with knowledge of a product/service. Help these consumers find your business by crafting a video today.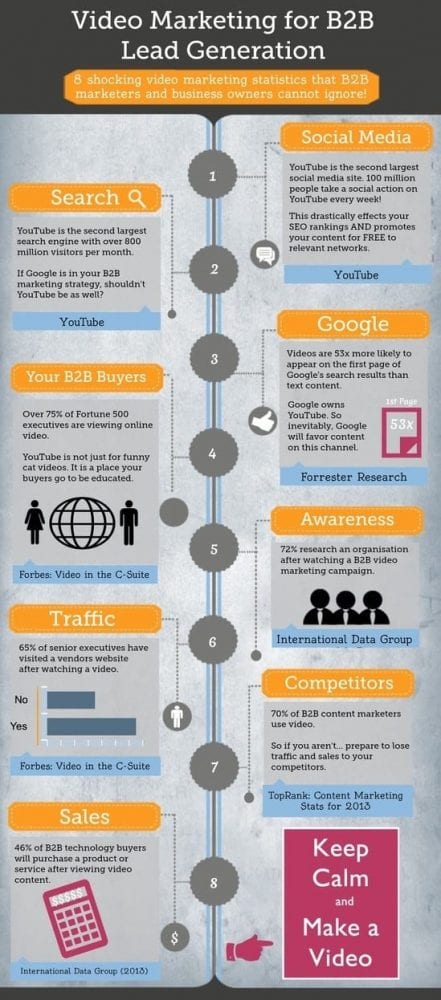 Share Autodemo with your business network!